Prof Heimburger Award
Celebrating Science
Professor Norbert Heimburger, a CSL Behring employee for more than three decades, was a pioneer of modern coagulation therapy. Among his many achievements, Prof Heimburger (1926-2006) developed plasma products based on pasteurisation.
In his honour, CSL Behring created the Heimburger Award global research grant to recognise the clinical and/or preclinical research of emerging coagulation specialists who are driven to improve the care of patients with bleeding disorders.
Grant Details and Eligibility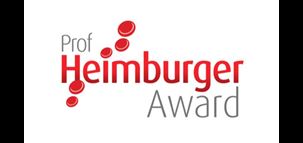 CSL Behring will offer five global start-up grants of €20,000 each.
The grants are reserved for researchers who hold a medical degree or a PhD. Applicants with less than five years of faculty experience in haemostasis will be preferred.
No matching funding is a prerequisite for this grant. The grants will be available for clinical and/or preclinical research in coagulation.
For further information please contact julie.jordan@cslbehring.com .