Our Company
About CSL Behring
The information below describes the profile of a global organisation and not all the products are licensed for use in the UK.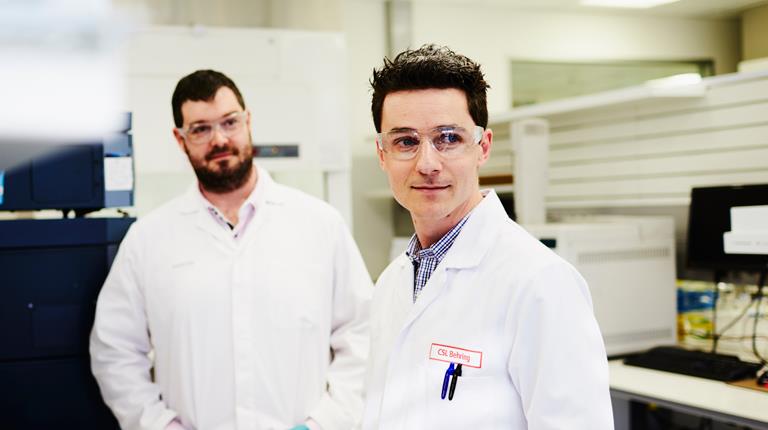 Biotherapies for Life
CSL Behring is a global leader in the plasma protein biotherapies industry. We research, develop, manufacture and market biotherapies, which are used to treat serious and rare conditions. Users of our therapies rely on them to help improve their quality of life and, in many cases, for life itself. Our commitment to helping to improve the quality of life for those who use our therapies is evident in everything we do. Whether we are manufacturing and marketing effective products or researching and developing innovative biotherapies, we are first and foremost focused on fulfilling patient needs.
Our biotherapies are indicated for the treatment of serious and rare conditions. These conditions include coagulation (bleeding) disorders, such as haemophilia and von Willebrand disease and immune deficiencies. Biotherapies are also used in the rapid reversal of warfarin and to prevent haemolytic disease of the foetus and newborn (HDFN).
Biotherapies differ from conventional chemical-derived pharmaceuticals in many ways. They are derived from human plasma or produced as their recombinant equivalents, instead of from chemicals. These expensive source materials comprise a much higher portion of the therapy's cost than the chemicals used in pills and tablets. Biotherapies also undergo rigorous safety controls and inspections throughout every step of the year-long manufacturing process, from the collection of plasma to the final packaging of the finished product.
While plasma therapeutics treat small patient populations, traditional pharmaceuticals may treat millions of patients worldwide. As a result, economies of scale in the plasma protein industry are much narrower than in the traditional pharmaceutical industry. In fact, the cost of production for plasma-derived medical therapies is typically around 70% of the selling price compared to only about 19% for chemical-based pharmaceuticals.
Our products are produced at facilities in Bern, Switzerland; Marburg, Germany; Kankakee, Illinois; Wuhan, China and Broadmeadows, Australia; in accordance with international safety and quality standards. The company also operates CSL Plasma, one of the world's largest plasma collection networks throughout the United States and Germany. CSL employs more than 20,000 people.
We are passionate about safety, quality and the customers we serve. Our extensive research, development and range of support services, demonstrates our ongoing commitment to all those who rely on our products.
PATIENT FOCUS
Make People and Patients Your Passion
As a global biotechnology company focused on life-threatening conditions, our patients are our passion. We listen closely to understand their challenges and develop therapies that provide meaningful benefits. Our commitment to helping to enhance patients' lives and protect the health of people around the world is strong.

INNOVATION
Reach for the Unreachable
At CSL Behring, science and innovation is in our DNA. We invest in powerful technologies to develop new products and improve existing ones. Our dedication to research and development of novel therapeutics ensures that we continually build a robust pipeline of effective medicines with well documented safety profiles which may help to save lives. CSL Behring innovation is enterprise-wide. Our people think and act progressively. They apply innovative ideas to continuously improve our decision making, processes and systems.

INTEGRITY
Walk Your Talk
We always strive to do the right thing… for our patients, communities, shareholders and employees. We have high standards for our leaders and employees to communicate and act honestly, ethically and transparently. We build trust by holding ourselves and one another accountable for consistently demonstrating these behaviours. Always mindful of our responsibility to, and respect for, the planet, we follow sustainable and responsible practices around the world.
COLLABORATION
Adventure Together
We respect the unique perspectives, contributions, backgrounds and lifestyles of our colleagues and work in a manner that is inclusive. Our collective strength is optimised when we openly challenge assumptions, make space for debate and unite as a team when decisions are made. We remove obstacles and ensure collaboration doesn't hinder our agility. We partner with the broader medical community by investing in education, clinical research and scientific exchange to improve lives in the communities we serve.
SUPERIOR PERFORMANCE
Make Yourself Proud
Our goal is to achieve superior results both as a team and as individuals. The pursuit of excellence in product, financial, operational and workplace outcomes is central to CSL Behring's success. Our people develop and grow in this environment of continuous improvement. We recognise and reward those who go 'above and beyond' in their job duties and encourage our employees to invest in their wellbeing so they can realise their full potential.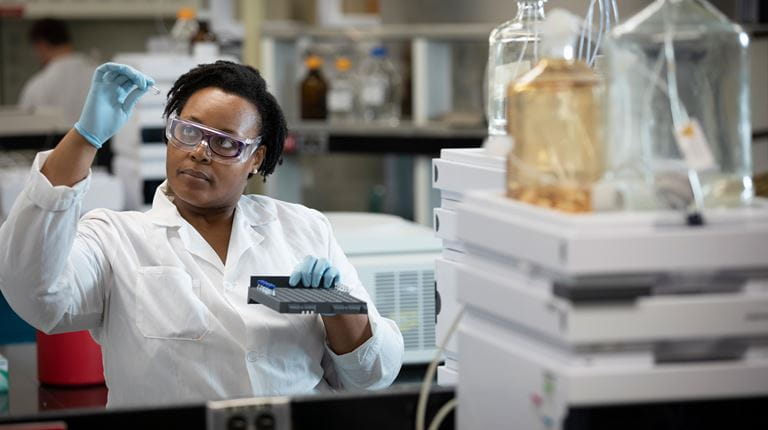 Investment in R&D
CSL Behring is a global specialty biopharmaceutical company that aims to identify, develop and commercialise important, new, biotherapeutic products that help to prevent or treat serious medical conditions. CSL Behring is committed to significantly investing in its future R&D portfolio and capabilities in the areas of immunoglobulins, specialty products, haemophilia products and breakthrough medicines.
Learn More